Oxide acquires DUV laser business, 266nm Laser
Sep.24,2010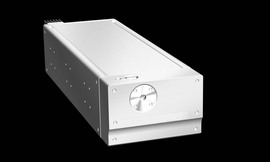 OXIDE Corporation ("Oxide") has recently acquired from Magnescale Co.,Ltd.(Kanagawa, Japan) their DUV (deep ultraviolet) laser business and started the manufacture and marketing of DUV lasers as well as the maintenance services for the Japanese and overseas customers.
Oxide is an optical crystal specialist company started in year 2000 as a spin-off venture of Japan's National Institute for Materials Science (NIMS). In recent years, Oxide has diversified its business line to include optical-crystal-based devices and modules.
The acquired DUV lasers have already earned high reputation and enjoy a handsome market share in the world thanks to their high-quality β-BBO (β-BaB2O4) wavelength conversion device and high-performance VCM (Voice Coil Motor).
Oxide plans to further enhance its position in the global DUV laser industry by integrating its unique CLBO(CsLiB6O10) crystal as well as its sophisticated QPM (Quasi Phase Matching) device technology into the acquired DUV laser business.