お知らせ : 2018
Aug.10,2018
5th NIRS-SNU Workshop on Nuclear Medicine Imaging Science and Technology will hold at OXIDE 3rd plant in Yamanashi prefecture.
Date: 28th August, 2018 10:00~17:00
Host organization:National Institute of Radiological Sciences (NIRS-QST)
Aug.03,2018
You can check OXIDE advertising on your rail traveling between Shinjuku and Matsumoto during summer season.
Do not miss it on AZUSA express when enjoying your travel to Mt. Fuji and southern Alps.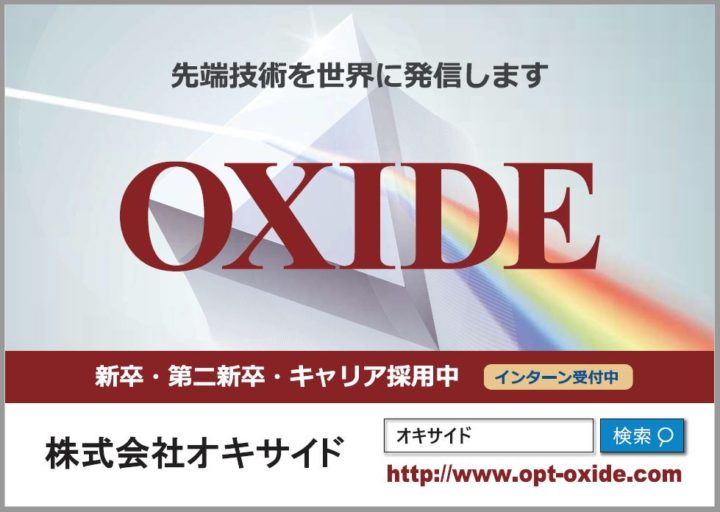 Aug.03,2018
We will take part in M2S-2018 conference in Beijing on August 19th during six days.
Looking forward to seeing you at LUMERAS booth No.B4
There is a big tapestry, so you can't miss it.